About Us
Founders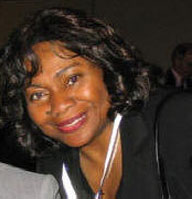 Evangelist LeVonne Stone, and her husband, Pastor Donald Stone, are co-founders of Fort Ord Environmental Justice Network (FOEJN).
Executive Director LeVonne Stone is a tireless community leader and activist. LeVonne has been involved in the Facility Restoration/cleanup and Re-use Program since 1992. She works hard to improve participation of affected minorities and the low-income community, in the cleanup and re-use of the former Fort Ord.
LeVonne worked as a civil service employee for the Directorate of Logistics, BRAC Property Book Office, and the Department of Defense Accounting Services of the former Fort Ord. She also worked for the Oceanography Department at the Naval Postgraduate School, where she received the Unsung Hero Award.
Some of LeVonne's many accomplishments include:
Founding and serving as chair of the Community Outreach Committee with the Fort Ord Restoration Advisory Board, and serving as chair on the Buildings and Structure Committee
Consultant for Community and Tribal Sub-Committee, Board of Scientific Counselors with ASTDR
Class of 2000 graduate of Leadership Monterey Peninsula
Coordinator of the "I Have a Dream" Committee (annual Dr. Martin Luther King celebration), for the city of Marina LeVonne is an active member in the:

National Department of Defense Munitions and Dialogue Committee in Washington, D.C.
Local and National chapters of the NAACP
Marina Redevelopment Advisory Committee
Monterrey County Commissioner

Pastor Donald L. Stone, Jr. is a veteran of the Seventh Infantry Division, based out of the former Fort Ord.
Below is Donald Stone training at Ford Ord, for his role in "Operation Just Cause" (Panama 1989).
His employment applications for permanent and meaningful employment have been denied at DLI, Fort Ord, the Navy School, and in our community.
He continues to apply with no consideration.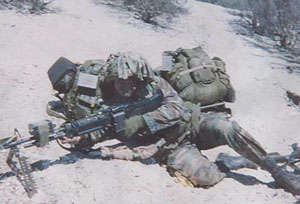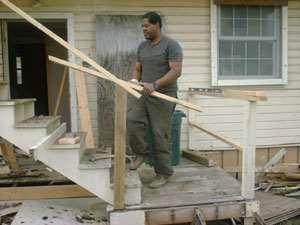 Purpose
LeVonne, Executive Director (Our Communities work when we work) It's not easy work, but the cause is just - we work for the underserved
Alex, Executive Assistant (This is my Community - I want a future for my son) Jana, Student Intern (Together we can make a difference)
The purpose of FOEJN is to serve the public as an independent source of verification of cleanup operations of hazardous waste at the former Fort Ord. We also act as a voice and source of unity for those effected by the cleanup of Toxins and other hazardous substances on the entire central coast. We work with the various agencies involved with the clean-up, health affects, and economic recovery of the surrounding communities. A large part of our activities involve the contracting of environmental scientists to monitor tests of soil and water, and the air on the former Army base.Our monitoring helps to alert officials to disagreement from the local affected communities of the need for better cleanup, and the need for health monitoring of residents. Our monitoring serve as a second set of eyes for the general public.
We conduct research on the effects of hazardous waste in landfills, groundwater and drinking water contamination, lead-based paint, asbestos in structures, and unexploded ordinance safety and removal.
Our other activities include:
Research on environmental and economic impacts affecting jobs and housing, and how these issues effect the lives of minority people in impacted areas.
To speak to other environmental justice issues among minorities and low income community members such as the need for jobs, real affordable housing, and economic development.
To educate teachers and students concerning possible exposure to hazardous substances and unexploded ordinances.
To create a participatory-based community involvement plan with resources to organize the community and inform the minority and low income communities concerning the cleanup of this superfund, hazardous waste site. We also intend to get the disenfranchised, impacted community involved in the re-use planning process, so that they benefit from those efforts.
---