Reports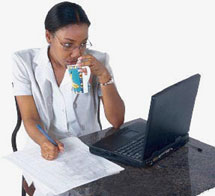 FOEJN communicates the findings of its environmental studies by issuing reports to governmental and private concerns, as well as the general public.
These scientific reports are a vital source of information to the people who live and work in the local community. They are used by the public to direct the activities of, and monitor the progress of, cleanup and re-use projects conducted by the public servants who staff the various re-use boards.
Our growing library of reports can be accessed through the links below, ordered, roughly, by the most recent first. To search for a report, try Control/F, and then specify the name or part of the name.
Table of Contents
2014
2005
2004
2003
Reports Submitted by Fort Ord Environmental Justice Network For Administrative Records, Technical Advisor Peter deFur: 2005
Operable Unit Carbon Tetrachloride Plume Groundwater Remedial Investigation/Feasibility Study
Fort Ord Environmental Justice Network Comments, Submitted for Administrative Records (2005)
[ Top of Page ]
Reports: 2004
Fort Ord Environmental Justice Network Comments, Submitted for Administrative Records (2004)
[ Top of Page ]