News
Table of Contents
Environmental Justice at Military Superfund Sites
National Policy Dialogue Committee Wahsington D.C. (PENTAGON)
2006 Burn News
Military Installations Present Unusual Challenges
Newsletter
Fort Ord Watchdogs Given a Three-Day Eviction Notice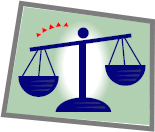 The Former Fort Ord: A Case Study
The Fort Ord Environmental Justice Network (FOEJN) was formed in 1995, as an outgrowth of community concerns over the cleanup and reuse efforts of the former Fort Ord Army Base. read more...

Environmental Justice at Military Superfund Sites
The Former Fort Ord: A Case Study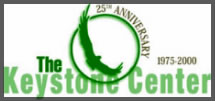 Intra-Agency Environmental Justice Strategy Development Workshops Fort Ord, California
The National Policy Dialogue on Military Munitions Final Report is the end result of several years of discussions among The Department of Defense (DOD), and its stakeholders about their interests and concerns with the life-cycle of military munitions and military installations, and their effects on communities1, including those where environmental justice is a concern.read more...

2006 Burn News
Keep informated about what FOEJN and the Army are doing about the planned burns for fall of 2006
Click on the document link, to read the entire article
Citizens Call on Army to Better Protect the Parameter of the Munitions Sites (14Aug2006, PDF, 17 KB): FOEJN criticizes the Army's inability to protect the parameter of the impact area, in order to keep citizens from the unexploded ordnance.
FOEJN Response to Army's Replies to Prescribed Burn Reports (27Jul2006, PDF, 76 KB): Overall, these replies show a fundamental misunderstanding of the community's concerns, and a disregard of their technical basis. The community's health concerns are portrayed as completely unfounded, in a fashion that is not conducive to community involvement.
Taking Flyers Door-to-Door to Alert Residents of the Short Deadline to Sign Up for Relocation (19Jul2006, PDF, 58 KB): The people that we encountered hadn't heard anything about the burn or the relocation program, and were very grateful for the information.
[ Top of Page ]
Military Installations Present Unusual Challenges

Poster (13Jun2006, PDF, 150 KB)
Showing Organizational Challenges, Information and Communications Challenges, Abstract, Environmental Problems at Military Installations, Ford Ord Specific Concerns, and Cultural Challenges
[ Top of Page ]
Newsletter
Executive Director LeVonne Stone presents the first Volumes of the FOEJN Monthly Newsletter. The Newsletter is provided in English, with some in Spanish. Click on your choice below, to view it.
FOEJN Newsletter, Volume 2 (May - June, 2006)
FOEJN Newsletter, Volume 1 (March, 2006)
Spanish FOEJN Newsletter, Volume 1 (March, 2006)
[ Top of Page ]
Other News
Marina Community Partners Joins City to Create Vigrant Urgan Village
Events
Table of Contents
Community Meeting/Tour: Environmental Justice for All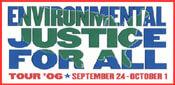 ENVIRONMENTAL JUSTICE FOR ALL TOUR 2006
FOEJN hosted Community meeting for Environmental Justice Tour, September 25, 2006 - Keynote speaker, Chief Deputy Director, Mr. Lenard Robinson.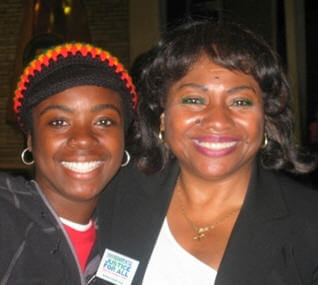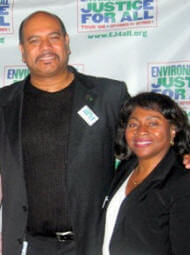 Chief Deputy Director, Leonard Robinson ,California Environmental Protection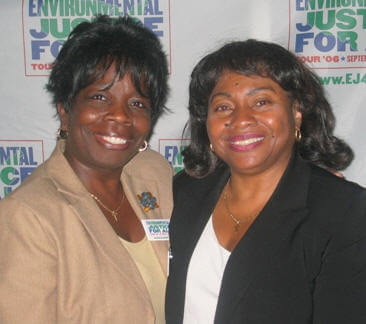 Agency Education Director, Calfiornia Environmental Protection
Main Issues/Sites
Environmental Toxins & Health Care Exposure to Toxic smoke from burning munition Ranges
Landfills:

Two landfills at the former installation have leaked extensively, causing widespread groundwater contamination from compounds like trichloroethene and vinyl chloride.

Carbon Tetrachloride Plume:

The use and improper disposal of large quantities of the cleaning solvent carbon tetrachloride have resulted in widespread groundwater contamination in three separate aquifers at the site, this is a Cancer causing agent.

Unexploded Ordinance (UXO):

Decades of training with live ammunition have littered the site with unexploded rockets, mortars, grenades, and other ordinance. These hazards prevent any redevelopment at several locations on the base.

Small Arms Firing Ranges:

Live fire training with small arms has contaminated soil in several areas of the site with lead, copper, and zinc from expended ammunition.

Health Concerns from Contamination:

The above problems have resulted in the potential for the public to be exposed to many contaminants including heavy metals and a number of carcinogens. Minimizing health risks to the public is one of FOEJN's chief concerns.

Public Health:

One of FOEJN's goals is educating Federal and local decision makers of the need for an Environmental Justice health Center and Clinic at the Fort Ord site. One of the first uses for excess property on Federal land should be set aside for these types of facilities.

Economic Revitalization:

It is important to insure that the local community is not left out of any potential economic gains from the cleanup and transfer of the former Fort Ord. FOEJN is working to make sure that the promised living wage jobs and affordable housing of local low income community members is not forgotten in the rush for greater economic gain.
Community Meeting Flyer (5/26/2006, PDF, 1.44 MB)
Environmental Justice for All Tour: West Coast Routes
FOEJN Page on Environmental Justice for All Web Site
[ Top of Page ]
Fort Ord Watchdogs Given Three-Day Eviction Notice
She arrived at the office and found a notice from the Fort Ord Reuse Authority (FORA), demanding back-rent payment of $480 a month, totaling $2,880. She's also been given a summons, and on October 24, was sued by FORA, demanding payment of the $2,880, as well as at least $1,500 in attorney's fees.
Read Monterey County Weekly entire article
---
Resources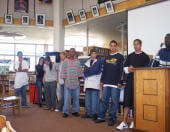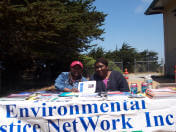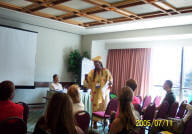 Links to Resources that the FOEJN Community Might Find of Interest
U.S. Environmental Protection Agency
1993 Base Closure Community Assistance Act
National Institute of Environmental Health Sciences
Defense Environmental Network and Information eXchange
2005 Community Involvement Conference and Training
National Center for Environmental Health
Active Landfills Profile for Monterey Regional Waste Management DSt/Marina LF (27-AA-0010)
Presidential Executive Order 12898
Federal Facilities Restoration and Reuse Office
The TCE Blog
Department of Defense
Hurricane Katrina, New Orleans!
Army Base Realignment and Closure 2005
Office of Solid Waste and Emergency Response
Office Under Secretary of Defense
EPA Safe Drinking Water Hotline
EPA Emergency Planning and Right to Know Act
Agency of Toxic Substances and Disease Registry
RCRA Superfund Hotline
California Department of Toxic Substances Control
Official California Legislative Information
Reports and Additional Information: 2002
Community Involvement Products (June, 2002)
Agency for Toxic Substances and Disease Registry (ATSDR)
Instructions for Documents (6/20/2002, Txt File, 3 KB)
Community Health Concerns Comment Sheet (5/15/2002, PDF File, 87 KB) ORRHES is Collecting Community Concerns Relating to the Oak Ridge Reservation Site
Community Involvement in ATSDR's Public Health Assessment Process (6/20/2002, PDF File, 12.5 MB)
Fact Sheets:
Flyers:
Geographic Information Systems (GIS) Maps:
Media Announcements:
Pre-Printed Papers:
Posters: